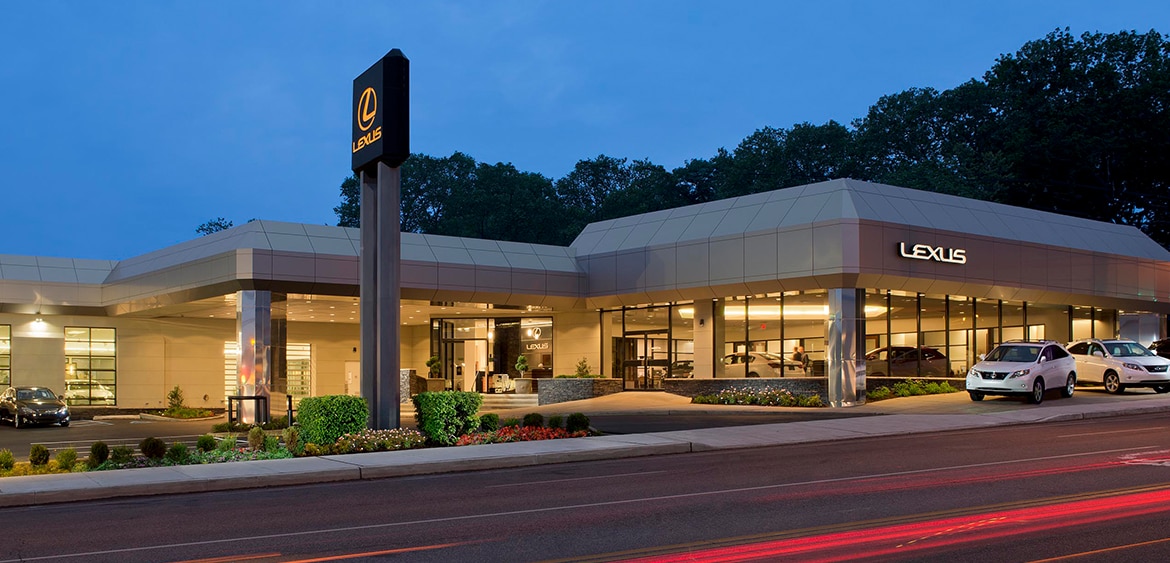 Newark Residents Searching for a Lexus
To find a wide selection of Lexus's look no further than Lexus of Wilmington. At our dealership you'll find a wide range of Lexus's, from sedans to SUV's. Not only that, but you'll also find friendly home-town service dedicated to your satisfaction
Here at Lexus of Wilmington we work hard to keep the perfect vehicle for you in stock. That means carrying all of Lexus's top models. We have everything from the stylish Lexus ES 350 sedan, to the utility of the Lexus RX 350 SUV.
Directions via I-95 S
Turn right toward Academy St
Continue onto Academy St
Turn left onto E Delaware Ave
Turn left onto Library Ave
Turn right onto DE-273 E (Ogletown RD)
Turn right to merge onto I-95 N
Merge onto I-95 N
Keep left at the fork to stay on I-95 N
Keep left to stay on I-95 N
Take exit 7
Merge onto N Adams St
Then turn left onto Delaware Ave
Continue onto Pennsylvania Ave for .2 miles
Congratulations! Koons Lexus of Wilmington should be on your left
Directions via Lancaster Pike
Then turn right onto E Main St
After that, turn right onto N College Ave
Then you'll turn right onto E Cleveland Ave
After that you'll take a sharp left onto Paper Mill Rd
Then turn left onto N Star Rd
Then you'll turn left onto Limestone Rd
Exit on the left to PA-41
Continue onto Lancaster Pike
Slight left onto DE-48
After that turn left on DE-100
Exit onto DE-52
After a mile or so you'll arrive at Koons Lexus of Wilmington!

Once you arrive, a member of our knowledge team will be glad to assist you.
Hours
Monday

9:00am-8:00pm

Tuesday

9:00am-8:00pm

Wednesday

9:00am-8:00pm

Thursday

9:00am-8:00pm

Friday

9:00am-6:00pm

Saturday

9:00am-5:00pm

Sunday

Closed
We've Got Options for Newark Drivers
If you're in the market for a Lexus sedan, we've got plenty to offer you. The 2018 Lexus ES 350 is a new car, at an affordable price. The ES comes standard with plenty of amenities for your driving experience. Under the hood you'll find a six-cylinder engine with more than 250 horsepower. If you're looking for a pre-owned vehicle, we've got plenty of certified pre-owned as well.
If you're looking for a little more room than what a sedan has to offer, that's no problem. We've got plenty of SUV's in stock. The 2018 Lexus RX 350L AWD comes with all of the premium features expected of a Lexus. From leather upholstery to keyless entry, the RX 350L screams luxury. It even has the added benefit of all-wheel drive.
Looking to Push the Boundaries with Compelling Performance?
There's only one word that comes to mind when describing the Lexus GS F: Power. With 467-horsepower and a V8 engine, this is the most powerful sedan Lexus has ever built. And it's got plenty of room for customization and even more sophistication, because it's not just any sports car, it's a Lexus.
Along with our great stock, we pride ourselves on serving those from Wilmington, and the surrounding area. We take joy in helping residents from Newark find their perfect new or pre-owned vehicle. You may have some questions on how to get to our dealership in Wilmington, which is why we've included this page of directions to help you find us.
We're easily accessible from Newark, DE, using a variety of routes that will all get you to 2100 Pennsylvania AVE Wilmington, DE.