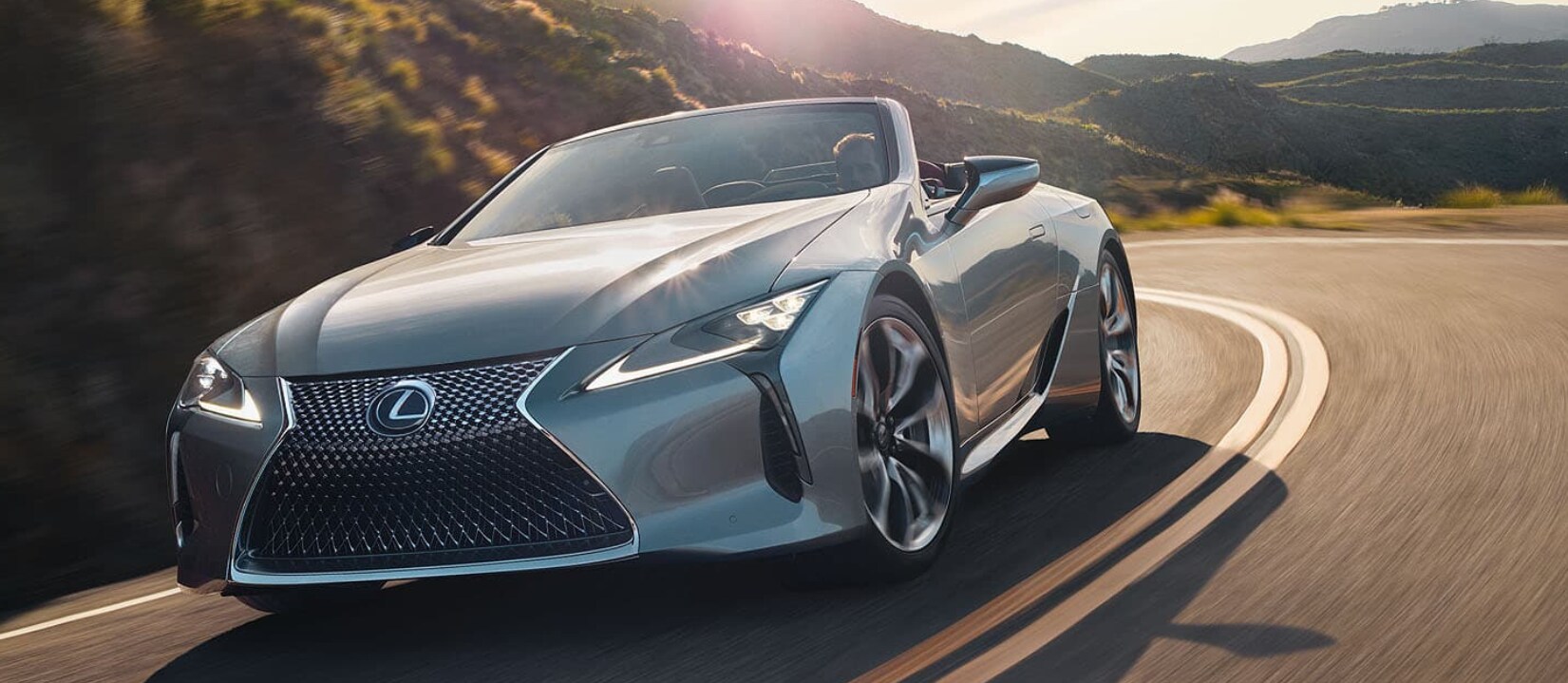 2021 LC Convertible Specs

Standing Out.
Suave, lavish, and performance laden; the new Lexus LC is an unabashedly futuristic coupe that deftly combines tech, luxury, and performance. If you're a Newark, DE driver that's searching for a coupe that will stand out on West Chester, PA roads, then the new Lexus LC is a must consider. The new Lexus LC is available in dashingly powerful hybrid and gas powertrain configurations. Regardless of the powertrain selected, Wilmington drivers can look forward to a supremely modern, uncompromisingly versatile coupe option.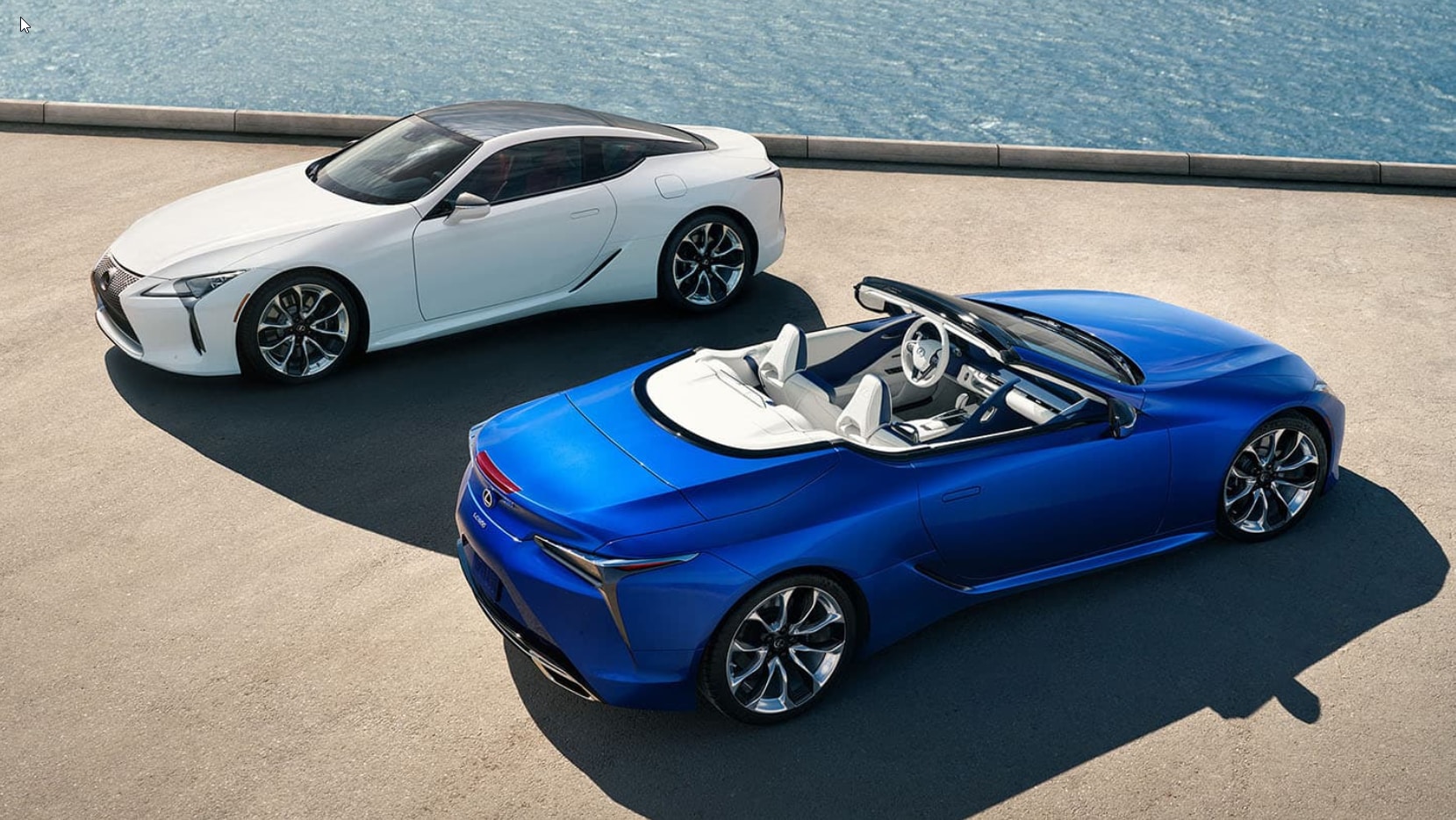 Exterior Design
For those who dare to seek the extraordinary, the LC Convertible is crafted to capture your attention while stirring your senses. Featuring a meticulously designed, lightweight soft top, it maintains the same sleek silhouette as its coupe counterpart.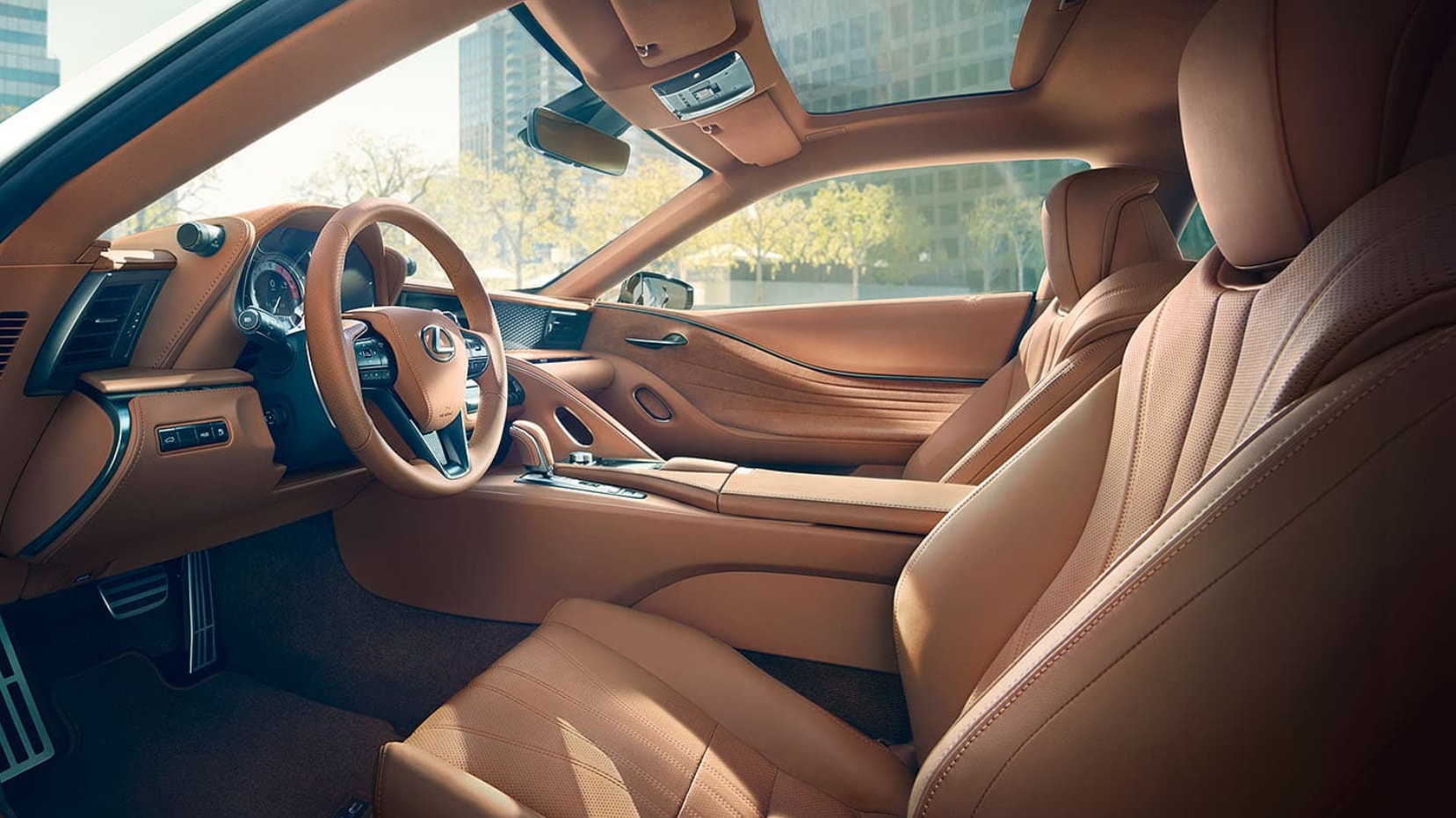 Technology & Safety
Lexus Safety System+ is the most comprehensive safety system ever offered on the LC. This integrated suite of advanced active safety equipment is designed to help in certain circumstances.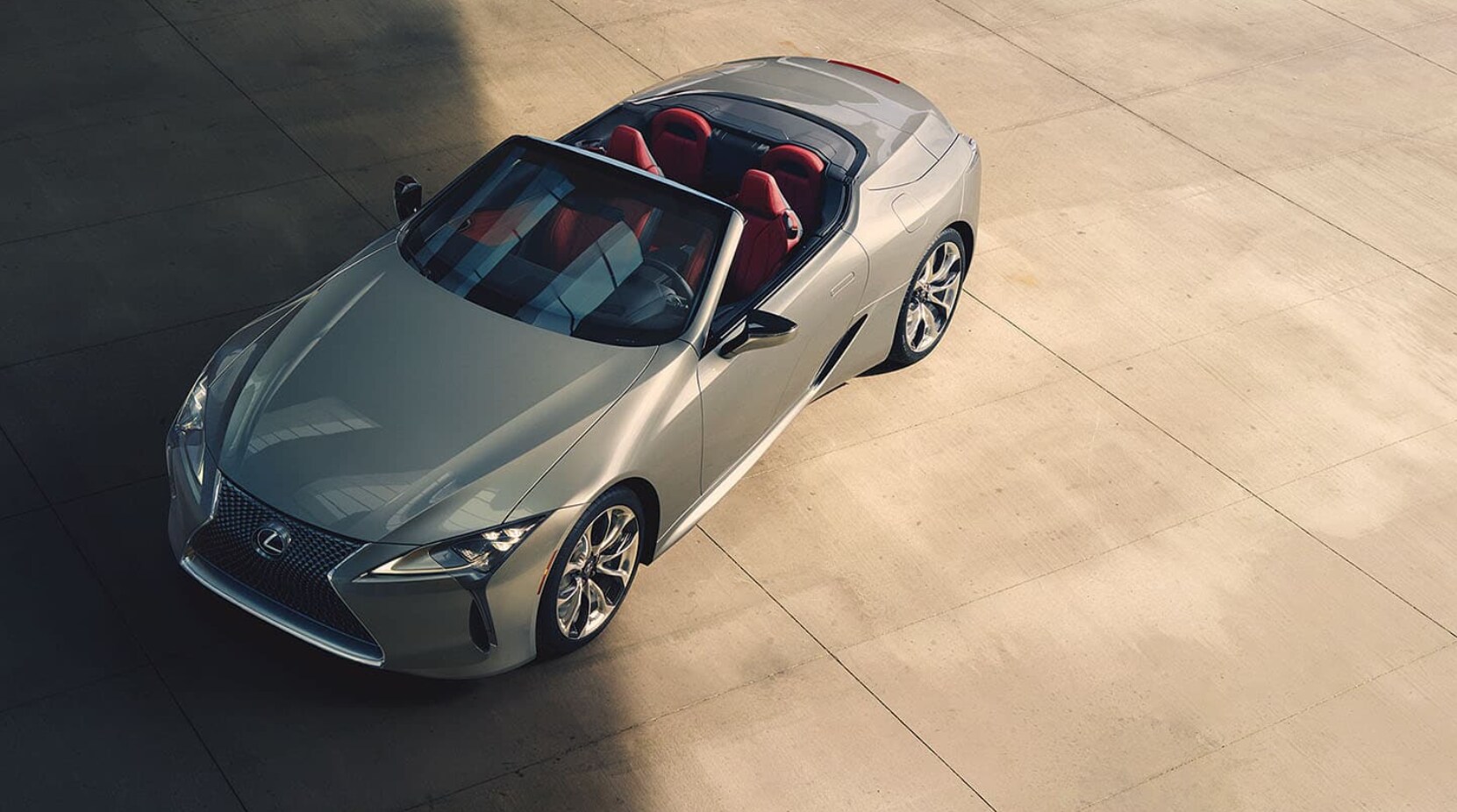 Interior Features
The LC's low center of gravity is closely aligned with the driver's hip point. Bolstered high-back sport seats are the result of two years and 50 prototypes to achieve the ideal driving posture. The result: a connection to the road like never before.

Power & Performance.
Powering the base Lexus LC 500 is a 5.0-liter V8 engine. As you'd likely expect, the V8 engine doesn't skimp on the power, offering West Chester, PA drivers 471 horsepower and 398 pound-feet of torque. The dashingly powerful 5.0-liter V8 engine is capable of going from zero to 60 miles per hour in just 4.5 seconds! Paired with the 5.0-liter V8 engine is a ten-speed automatic transmission. The base trim of the Lexus LC makes luxury a standard affair, offering Wilmington drivers notable features like a 10.3-inch touchscreen infotainment display, dual-zone automatic climate control, leather-trimmed seats, heated/ventilated front seats, Apple CarPlay/Android Auto connectivity, and magnesium paddle shifters.

Safety First.
The Lexus LC also provides Newark, DE drivers with ample driver assistance features. Indeed, the Lexus LC comes standard with an array of driver assistance features. New Castle, DE drivers can look forward to notable driver assistance features like all-speed dynamic cruise control, blind-spot monitoring with rear cross-traffic alert, and triple-beam LED headlights with automatic highbeams. The new Lexus LC also comes equipped with the usual safety equipment, with classic features like airbags and seat belts.
Lexus LC Trim Levels
500
500
5.0-liter V8 engine: 471 horsepower/ 398 pound-feet of torque; estimated fuel economy: 16/245 city/highway miles per gallon
Ten-speed automatic transmission
Rear-wheel drive
10.3-inch touchscreen infotainment display with Apple CarPlay/Android Auto connectivity
Adaptive suspension
Heated/ventilated front seats & leather-trimmed seats
Driver assistance features: all-speed dynamic cruise control, blind-spot monitoring with rear cross-traffic alert, and triple-beam LED headlights with automatic highbeams
500h
500h
3.5-liter V6 hybrid engine: 354 horsepower; estimated fuel economy: 27/35 city/highway miles per gallon
Continuously variable transmission
Additional hybrid instrumentation
Rear-wheel drive
10.3-inch touchscreen infotainment display with Apple CarPlay/Android Auto connectivity
Adaptive suspension
Heated/ventilated front seats & leather-trimmed seats
Driver assistance features: all-speed dynamic cruise control, blind-spot monitoring with rear cross-traffic alert, and triple-beam LED headlights with automatic highbeams
500 Convertible
500 Convertible
5.0-liter V8 engine: 471 horsepower/ 398 pound-feet of torque; estimated fuel economy: 16/245 city/highway miles per gallon
Ten-speed automatic transmission
Rear-wheel drive
Power soft top
Enhanced active noise control
Available Torsen limited-slip rear differential and Yamaha performance damper
10.3-inch touchscreen infotainment display with Apple CarPlay/Android Auto connectivity
Adaptive suspension
Heated/ventilated front seats & leather-trimmed seats
Driver assistance features: all-speed dynamic cruise control, blind-spot monitoring with rear cross-traffic alert, and triple-beam LED headlights with automatic highbeams
500 Convertible Inspiration Series
500 Convertible Inspiration Series
5.0-liter V8 engine: 471 horsepower/ 398 pound-feet of torque; estimated fuel economy: 16/245 city/highway miles per gallon
Ten-speed automatic transmission
Rear-wheel drive
Available exclusively in Nori Green Pearl
Saddle Tan aniline leather with Alcantara door-panel trim
10.3-inch touchscreen infotainment display with Apple CarPlay/Android Auto connectivity
Adaptive suspension
Heated/ventilated front seats & leather-trimmed seats
Driver assistance features: all-speed dynamic cruise control, blind-spot monitoring with rear cross-traffic alert, and triple-beam LED headlights with automatic highbeams