Shock and Strut Service at Koons Lexus of Wilmington
Tired of driving around in a bouncy vehicle? Interested in getting your shocks and struts serviced to return to a normal ride quality? The Koons Lexus of Wilmington service team can help! Our team of professionals can help with many other service needs, as well! Schedule a service appointment today!

When to Service Shocks and Struts
There are numerous signs that can help you determine whether it's time to service your shocks and struts. Ride quality is one of the main ways that Newark, DE and Wilmington area drivers can determine shock and strut condition. Do you bounce excessively when going over a speed bump? Do you also bouncy excessively when going over a pothole? If yes, your vehicle might require some strut and shock servicing. Beyond a bouncy ride, West Chester, PA drivers can look for a forward nosedive when hitting the brakes. If the front end of your vehicle makes an apparent nosedive when hitting the brakes, your shocks and struts may be in less than ideal condition. Just want our service team to decide whether you could use some new shocks and struts? No problem, you can always schedule a service appointment to have our service team inspect your vehicle to determine shock and strut status.
Schedule a Service Appointment at Koons Lexus of Wilmington Today!
Have a few other vehicle aspects you'd like to get checked out? Fear not, the Lexus of Wilmington team is ready to help! Call or stop by our dealership to meet with a service team member to clear up any lingering concerns and then schedule a service appointment! We're prepared to assist with everything from brake repair to battery replacement - and beyond! Schedule a service appointment at Koons Lexus of Wilmington today!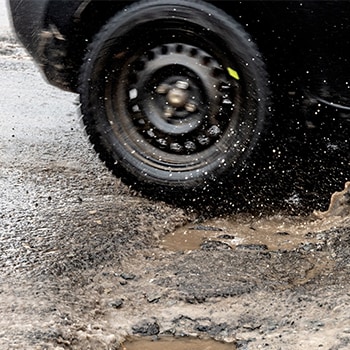 Buy 3 Tires get the 4th for $1
With Complimentary Limited Road Hazard Warranty
Complimentary Pick-up & Delivery
You don't have to leave the house to get your car serviced!
Complimentary Battery Test