Welcome from the General Manager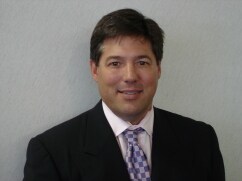 At Lexus of W
ilmington we believe that selling you a car and taking care of your automotive needs is more than a one-time event, we view your purchase as the beginning of an ongoing relationship, an opportunity to develop an unparalleled sales and service bond with you and your family, to serve and exceed your expectations for years to come.
Our exciting and innovative new product introductions, attractive sales and lease programs, and award-winning service department, all have one goal in mind, your complete satisfaction.
Whatever your interest, whether it be a luxury utility vehicle, coupe, sedan, new or pre-owned, we hope you will come in and enjoy the Lexus experience at Lexus of Wilmington.
If for any reason you're not truly satisfied with any member of our team, please feel free to call me personally any time on my cell phone. 410-984-3695
Sincerely,
Alex Hafer
General Manager